This post contains affiliate links to products and or services.  I may receive a small commission for purchases made through these links, but with no additional costs to you.
It's no wonder that Flåm welcomes hundreds of thousands of visitors every year. With jaw dropping scenery surrounding the tiny village, it is definitely one of Norway's hidden little gems. Flåm is located at the inner end of a branch of the world's deepest and second longest fjord, the 204km long and 1308 metre deep Sognefjord. This was a place that was high on my travel bucket list and even though I've been there, it's a place that I'd return to again.
Read more: How to travel through Norway on a Budget
Read more: The trip that opened my eyes to solo travel
Getting There
There are many different ways to access Flåm. You can take a ferry, a cruise ship, or a car, but NOTHING beats taking the world famous Flåmsbana (Flåm) Railway. The Flåm Railway is widely recognized as one of the world's most breathtaking and scenic railway lines and was recently named the world's best train journey in 2014 by Lonely Planet as well as one of the most scenic train lines in the world by National Geographic. This train ride was the highlight of my journey to Flåm. I took the Oslo-Bergen train to Myrdal station, then transferred over to the Flåmsbana rail, which takes about an hour to reach Flåm. As if the train ride on the way to Myrdal wasn't scenic enough, I was blown away with what I saw next. The Flåm Railway is one of the world's steepest train rides on a regular track with the most incredible views. The Kjosfossen waterfall is one of the highlights on the tour. The train makes a full stop, so there is plenty of time to get out, stretch and take photos. If you're lucky, you may even catch a glimpse of Huldra, the dancing and singing wood nymph that graces the surroundings of the waterfall.

Read more: Take a ride on the famous Flåmsbana train – The world's most beautiful train journey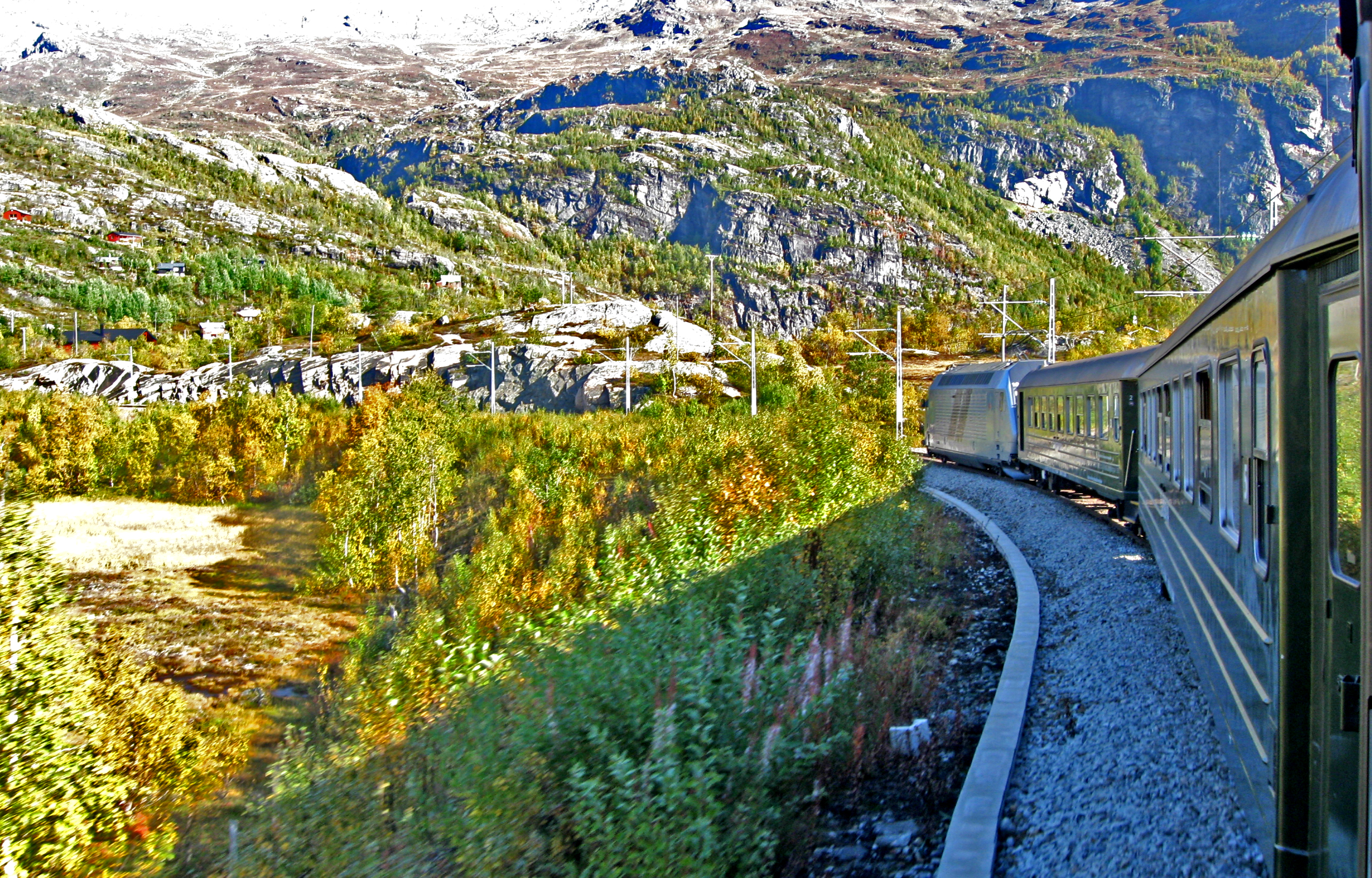 Things To Do In Flåm
Size doesn't matter when it comes to lists of activities to do in Flåm. This place is a mecca for the outdoorsy types. With options such as fjord safaris, speedboat tours, renting a bike and pedaling to nearby Aurland (about 10km away), renting a kayak to glide across the water, or simply taking it all in with a leisurely walk along the pathway lining the village, you'll never run out of things to do. You may even run out of hours to do everything you want to do. I know I did!

Read more: How to Find Great Places to Eat While Travelling
Read more: Why Norway needs to be your first solo travel destination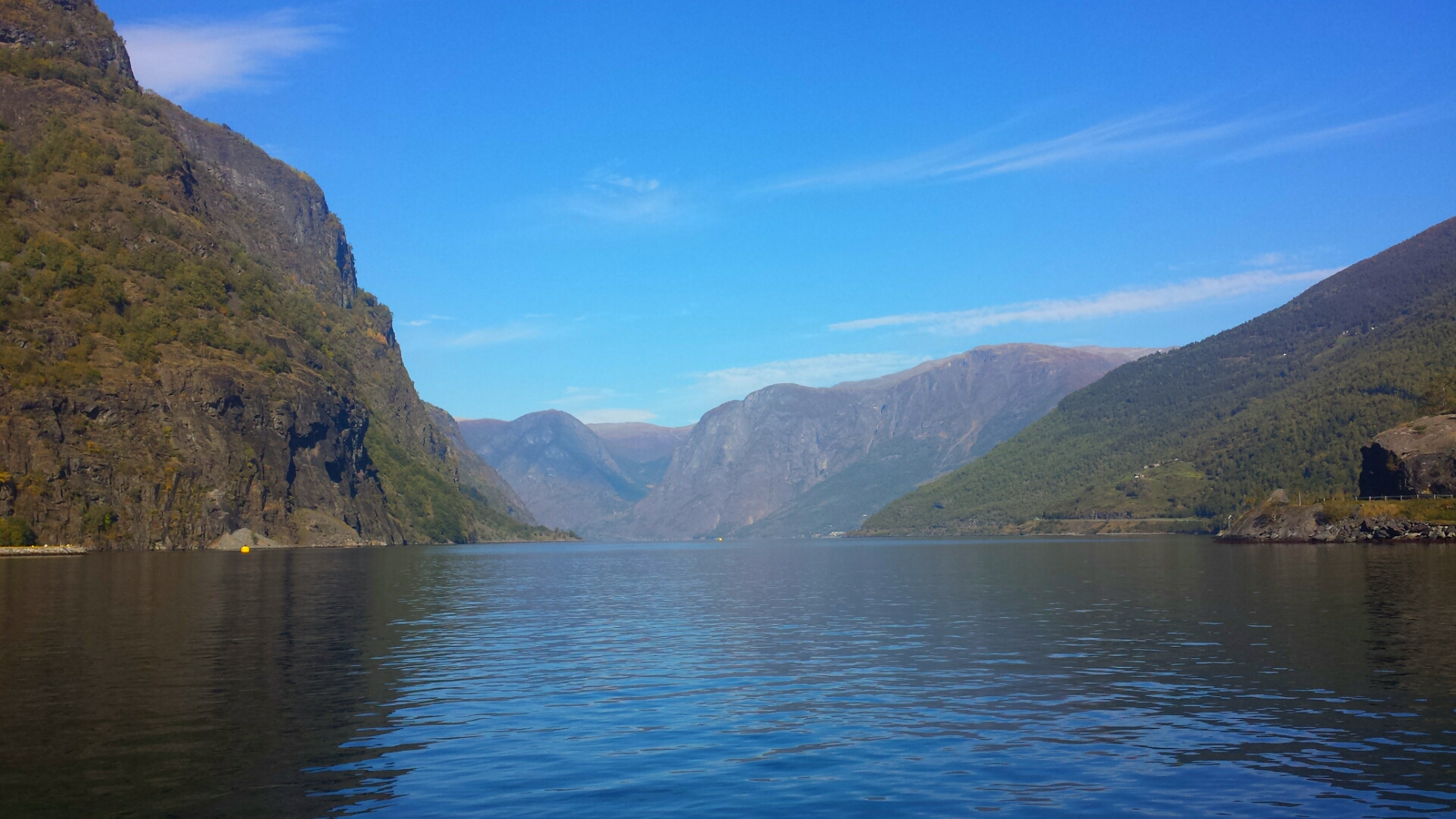 Have any of you even been to Flåm? Have you taken the stunning Flåmsbana Rail? I've left a list of helpful links below, so you can easily plan your trip to Flåm like I did!
Enjoy a Delicious lunch with an amazing view on the deck of the restaurant at
Flåm Marina & Apartments
https://www.visitnorway.com/places-to-go/fjord-norway/flam/
https://www.norwaynutshell.com/
Let's get social!