This post contains affiliate links to products and or services.  I may receive a small commission for purchases made through these links, but with no additional costs to you.
If you're heading to Norway, chances are that you're a huge fan of nature.  Taking a ride on the world renowned Flåmsbana train line will definitely surpass all of your nature loving desires. The Flåm Railway is widely recognized as one of the world's most breathtaking and scenic railway lines and was recently named the world's best train journey in 2014 by Lonely Planet, as well as one of the most scenic train lines in the world by National Geographic. As you climb aboard and start your journey, you will disappear through a handful of tunnels carved out of massive mountains, through lush green landscapes dotted with snow covered hills and past large, cascading waterfalls. Your jaw will be dropping in no time!
The train journey begins at Myrdal station and ends at the scenic village of Flåm, which is nestled in the majestic Sognefjord. Myrdal station can be reached from both Oslo, or Bergen and tickets can be booked on Norway's rail website NSB.

Read more: Hello, Oslo! How to spend a day exploring Norway's hip capital city
Read more: How to spend a day exploring Bergen, Norway
This train ride was definitely the highlight of my trip to Norway.  As if the train ride on the way to Myrdal wasn't scenic enough, I was blown away with what I saw along the journey. The Flåm Railway is one of the world's steepest train rides on a regular track with the most incredible views. If you love chasing waterfalls, the Flåm Railway has you covered. The Kjosfossen waterfall is one of the highlights along the train ride. The train makes a full stop, so there is plenty of time to get out, stretch and take photos. If you're lucky, you may even catch a glimpse of Huldra, the dancing and singing wood nymph that graces the surroundings of the waterfall.
Read more: Flåm, Norway – The tiny village with massive appeal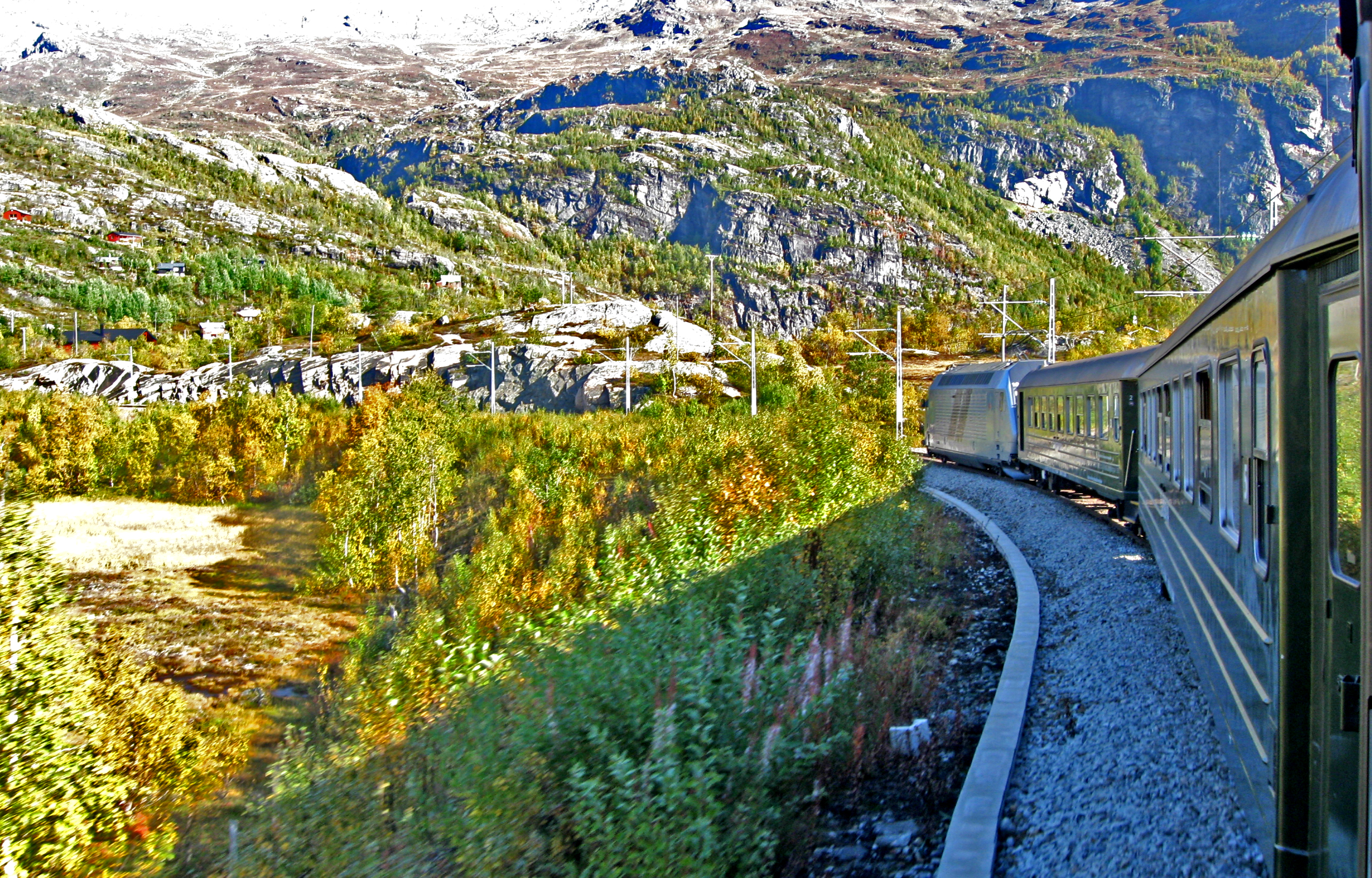 The Flåmsbana train putts up the track at approximately 40kms/hr and has windows that fully open, so passengers can hang their heads out freely to inhale the freshest and cleanest air their lungs have ever had the chance to breathe in, not to mention, snag some unobstructed photos of the most beautiful landscapes your eyes will ever see. Nobody likes taking photos out of windows only to have them completely ruined by finger prints and smudges! Am I right?
Read more: Why Norway needs to be your first solo travel destination
As you make your way around the majestic mountains, you'll pass through the most picturesque village that you'll ever see. The train slowly makes its way down the track as friendly village residents kindly wave and smile brightly at the passengers aboard as they walk, or ride their bicycles down the tiny, unoccupied roads.
After approximately an hour, you'll start to make your way into the village of Flåm. The train comes to a halt and you'll immediately be greeted with large, emerald green mountains and the stunning Sognefjord. Now if only all train rides could be as beautiful and breathtaking as the Flåmsbana.
Have any of you had the chance to take this train ride? Did you love it? If you have, let me know in the comments below. xo
Read more: How to travel through Norway on a budget
Let's get social!