This post contains affiliate links to products and or services.  I may receive a small commission for purchases made through these links, but with no additional costs to you.
For me personally, there is no greater feeling than heading to the airport with my bags packed and passport in hand knowing that in a few hours, I will be in a new country, with new sights, sounds, scents and customs. Whether you realize it, or not, travelling will change your outlook on life. Stepping off the plane in an unknown land will open your eyes to more than you ever thought possible. It's really hard to explain in words just how amazing it feels to see, or try something that you've only seen in books, or online with your own two eyes. Whether it's getting a glimpse of The Matterhorn in Switzerland for the first time, walking through a city that was ravaged by previous wars, or tasting real authentic Thai food on the streets on Bangkok, seeing and doing these change your life and turn you into a storyteller for years to come. Here are six ways that travelling will change you:
Read more: 5 Solo Travel Myths That Need To Be Debunked
You Will Become More Appreciative
Nothing will make you appreciate your lifestyle and the people in it more than being away from home and seeing how others live their everyday lives. When I was in South Africa, I saw the most horrendous bathroom conditions at schools that students had no choice, but to use and let me tell you, I wouldn't be exaggerating when I said it was unsanitary. An outhouse made these washrooms look like a palace throne. After seeing that difficult sight, I definitely can't tell you enough times how much empathy and compassion I've gained for the younger generations in South Africa and what they need to deal with in the smaller, less fortunate villages. The most shocking part of this? Seeing how damn happy these kids were running around the schoolyard, playing with their classmates in a field that was comprised solely of dirt with goats prancing around. If you know any spoiled kids (let's be honest…most of them are), send them to a school in South Africa for two weeks for an eye opening experience they'll never forget. 
Read more: I left my heart in South Africa
You Don't Sweat The Small Stuff Anymore
Friends didn't invite you to their party? Guy didn't text you back? Who gives a shit? Not me, that's who! Travelling has changed my way of thinking so much that when I hear people bitch and moan about trivial things, I almost immediately start to disengage myself now. It's not that I don't care, but it's a matter of listening to "First World Problems" that make me cringe now. If I have a bad day at work, I don't dwell over it anymore like I used to. In my line of work I am NOT saving lives. People are human, people make mistakes, nobody is perfect and a lot of people have way more on their plates. What's the saying? Keep calm and carry on? Ya, do that!
Read more: Some of My Most Awkward Travel Moments
You Start To Value Experiences Over Material Things
I love a new pair of boots more than anyone, but over the last few years, I've been dedicating more of my hard earned money towards travelling the world to see and experience new things. Nothing compares to the feeling of getting to witness mind blowing scenery that you'd thought you'd never see in real life, breathing the freshest mountain air, or seeing wild animals in the natural habitat roaming freely in front of you during a safari. Travel truly is the only thing that you'll spend your money on that will make you richer.
Read more: Travel Throwback – My First Taste of Travelling Overseas
You Learn That Patience Truly Is A Virtue
Patience is still something that I'm learning to deal with day by day. I'll be the first to admit that I have no patience for horrible drivers, or traffic in general. I pride myself on being super punctual, so when something, or someone slows me down, I'm not exactly happy about it. While I'm travelling out of the country though, I've learnt that patience really is a virtue. I have missed flights, missed numerous trains, had a ferry cancelled last minute, waited in horrendously long lineups and much more during my travels abroad, but I've gotten a lot better rolling with the punches, so to speak. I've also come to terms with a missed train is NOT the end of the world and eventually I will get to my destination and where I need to be. The sooner you learn to relax and deal with these matters calmly, the better off your stress level will be knowing that you can successfully deal with anything that gets thrown your way.
Read more: How to make long haul flights more bearable
You Will Constantly Be Testing Your Comfort Zone
Travelling (I mean real travelling, not 5 star all-inclusive resort lounging) will really test your comfort zone from the moment your plane touches ground thousands of miles away from your home. As exciting as it is to travel, it can be daunting when you step off a plane in a country where you don't speak the language and you literally have no idea where you're going and people are coming at you from all angles offering you rides to your hotel from the airport. Comfort zones get tested even more if you are travelling solo because you have nobody with you to rely on, but your own common sense. By stepping out of your comfort zone and immersing yourself in other cultures, you become more confident each time you travel abroad and will be open to more experiences, such as meeting and talking to people, or joining group activities with other travellers you meet on the road.
Read more: How to stay safe as a solo traveller
You'll Develop A Constant Desire To Keep Exploring The World
Travelling is kind of like a drug. The more you do it, the stronger the desire gets to keep doing it. Feasting your eyes on stunning scenery and cute villages around the globe changes you and the way you think about the world. You realize just how small you are on our massive planet. There is delicious food to be eaten from street vendors, mountains ranges to hike, castles to see and tiny towns that are waiting to be discovered by you. I am constantly scouting out places that I want to go and my list of places to travel to is far more than a mile long. Heck, I tend to plan trips before I even go on one that is coming up. Once you see other parts of the world and immerse yourself in another culture, only then will you realize how invaluable travelling can be. 
Read more: How I choose where to travel to next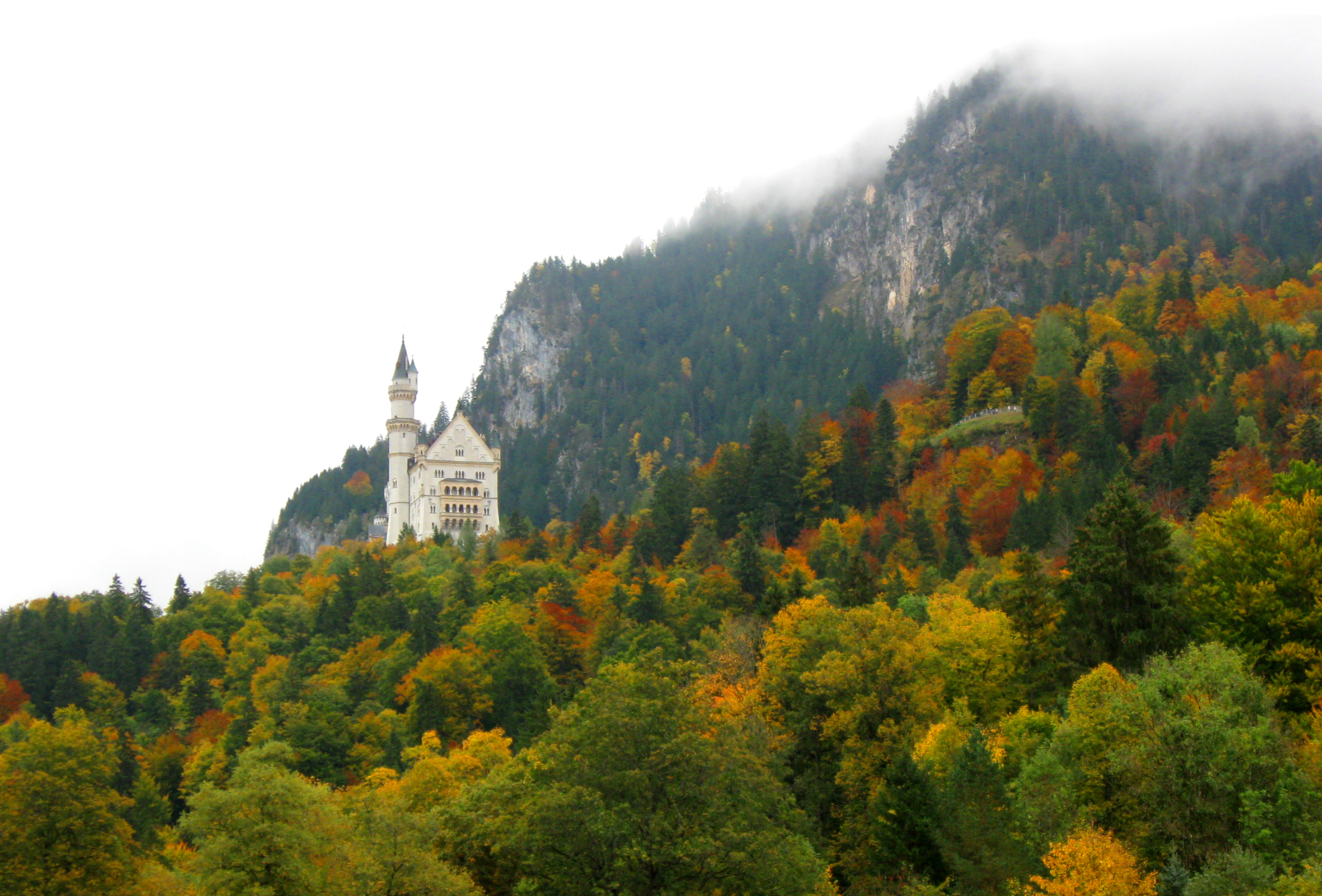 What's the one invaluable lesson that travelling has taught you about yourself, or about people in other cultures or countries? Let me know in the comments below! xo
Let's get social!