This post contains affiliate links to products and or services.  I may receive a small commission for purchases made through these links, but with no additional costs to you.
India is a vast country that is teeming with impressive landscapes that range from dry desserts to imposing mountain ranges and stunning architecture with so much detail it will make your head spin knowing it was mostly, if not all produced by hand. India is a melting pot of cultures and traditions, various types of food and will provide you with enough culture shock to have stories to tell for years to come. India is a place that will teach you things about yourself, about others and you'll learn what travelling is really all about.
Read more: The Spirit Of India – Expectations Versus Reality
With some thanks to Instagram over the last few years, India seems to be on everyone's radar these days as an up and coming travel destination and with good reason…it's amazing in so many ways! As one of the fastest growing economies in the world, this South Asian country with 29 diverse states is about to make its mark on the world stage in so many ways.
Read more: How I Spent Two Weeks Travelling In India
If you've ever had India on your list of places to visit, I can highly recommend travelling there to gain a whole new perspective on life, on travel and open your eyes to what India is really all about and not to judge a place by what you see in the mainstream media.
So, without further adieu, here are my 15 reasons why you should travel to India at least once in your life.
See The Holiest River In The World
In Hinduism, the river Ganges is considered sacred and is associated with the goddess, Gaṅgā. She is worshiped by Hindus who believe that bathing in the river will wash away their sins and will bring Moksha, which is the liberation from the cycle of life and death. It's said that the water of the Ganges is considered very pure, therefore being one of the most sacred rivers in the world. Even if you aren't religious, spiritual, or a believer in any of the hype, it's a really eye opening moment as a traveller to witness people of another culture celebrating their own beliefs within their daily lives.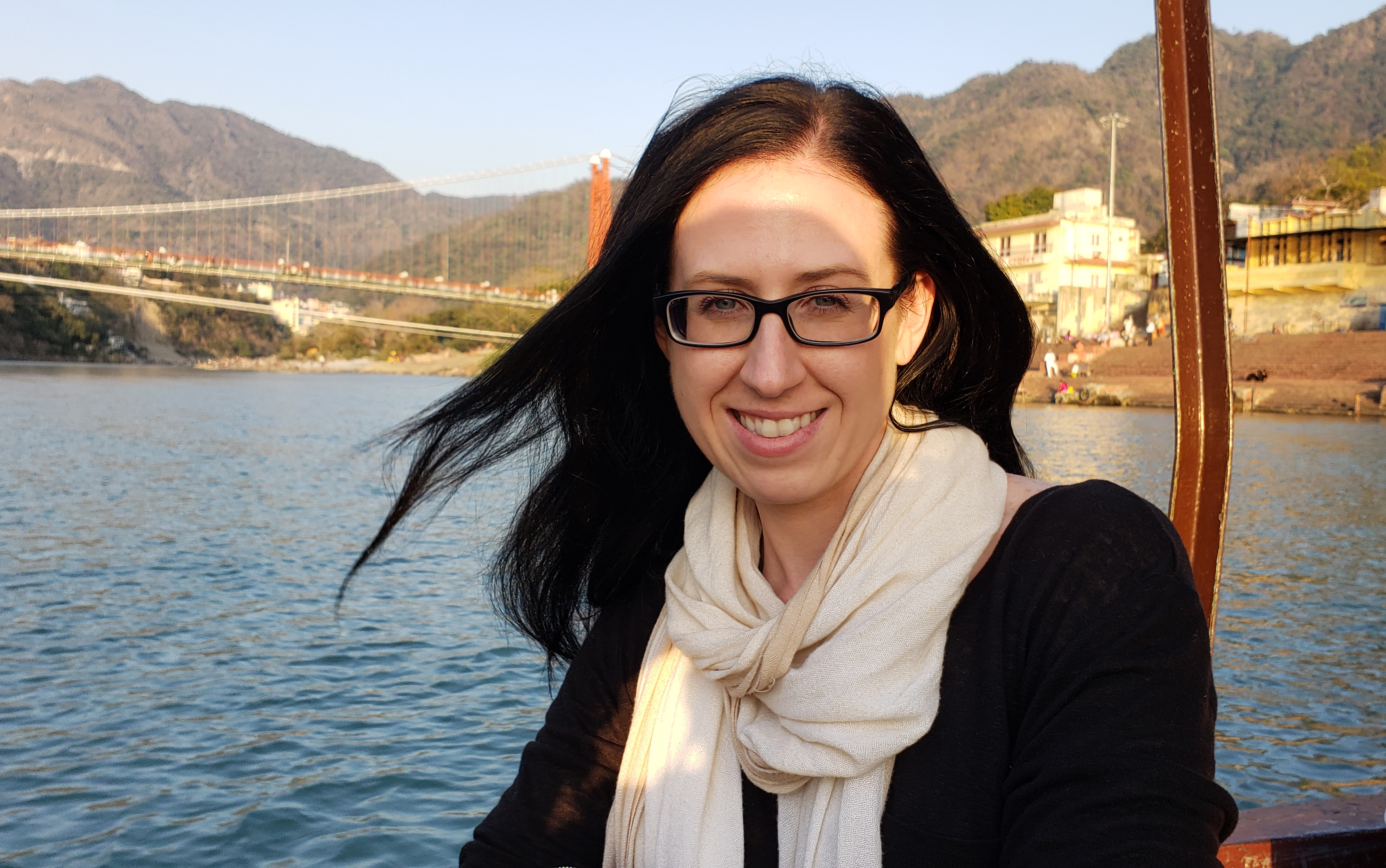 Read more: Visiting Rishikesh – Everything You Need To Know Before You Go
It's Affordable
The most expensive part of visiting India for us Westerners is the flight(s). Once in India, you'll be able to see just how far your dollar can go. Amazing meals are a few dollars, shops and souvenir stands have incredible prices and you can stay in some amazing hotels for a fraction of the cost of most around the world. Just because it's cheap, doesn't mean you won't get hustled. Some places that do not post the costs may inflate the prices for foreigners, so try your hand at some haggling to get the best price. Negotiating prices is considered a sport within the streets of India in my opinion, so have a go and try your best to snag an awesome deal. 
The People
The people within any country will make, or break a trip for anyone. What if I told you that some of the nicest people that I've ever met in my travels were those within India? Hearing joyful laughter with Namaste being said with a smile almost everywhere I went, reassured me that I had made the right choice to not listen to the naysayers that bombarded me with negative feedback before my trip. The people are kind, curious and willing to talk about their country to you and why you have decided to visit India. Don't be afraid to mingle and mix with the locals, stop and have a chat, or ask questions. A smile goes a long way in securing a connection with locals.
Masala Chai (Tea)
A visit to India isn't complete without indulging in some aromatic spiced masala chai (tea). It's served piping hot in a metal, or clay cup, overly sweetened (I asked for mine unsweetened if I had a choice) and is a staple among the Indian people. You can find it served on the streets in stalls, served as an offering in shops as you enter and offered by locals every way you turn. Make sure to enjoy a chat with some locals over a cup of chai on the streets for a truly authentic experience while in India. 
The Organized Chaos
Everyone told me that India was going to be chaotic and loud and I knew it too. I just never realized how the organized chaos within the streets of India would work as well as it did. There seemed to be no rules, no traffic laws and it was just a crazy free for all in the streets. Cows walking alongside cars, horns honking incessantly throughout the day and motorbikes whizzing rapidly through alleyways as if it was nothing. There were times when we'd squeeze our tuk-tuk and rickshaw in between two cars through a space that didn't seem barely large enough to fit through. Out of all the "holy shit" moments and close calls, the organized chaos worked…somehow, it just worked. It's definitely a rush and a form of sensory overload that will surely have any traveller writing back home about. 
It's Photogenic
If you've been reading my blog for awhile now, or follow me on Instagram, you know I absolutely love photographing unique and ornate doorways from around the world. Well, if you're looking to get some epic detailed shots to add to your Instagram feed, India is just the place to get those shots. The amount of details throughout the streets of India is jaw dropping. Beautiful colours, intricate designs, carvings, textures and shapes will surely capture your eye. India is a photographer's paradise and you're bound to end up leaving with hundreds, if not thousands of snaps to look back on for years to come.
Read more: The Ultimate Guide to Street Photography – Tips & Tricks
Read more: How to take better travel photos – Tips & Tricks
The Taj Mahal
Without a doubt, a visit to India is not fully complete without visiting the majestic Taj Mahal. Located 200 kilometres from Delhi in Agra, which is situated in the state of Upper Pradesh and part of the famous Golden Triangle Route, the Taj Mahal is a structure unlike any that you've ever seen. Rising high in the sky from the banks of the Yamuna River, the Taj Mahal immediately demands the attention of its onlookers. Its grandiose structure took 22 years to build and 20,000 labourers to finish it. Built entirely in glistening white marble and adorned with semi-precious gemstone details and intricate carvings, the Taj Mahal is a place one must see in person to fully appreciate.
Read more: Visiting The Taj Mahal – Everything You Need To Know Before You Go
The Holi Festival
Holi is a Hindu spring festival that celebrates the arrival of spring and to provide thanks for the harvest season. Holi also commemorates the victory of good over evil and is a time of pure joy and happiness for all.  It also symbolizes rebirth and new beginnings within the Hindu culture. The Holi Festival always falls on Purnima, which is day of the full moon (Holika Dahan) and is a two day holiday. Holi is also known as the Festival of Colours because of the brightly coloured powder that is used to throw at each other during the festivities, which creates a spectacle unlike anything else in the entire world. Experiencing this festival is on many traveller's bucket lists and it was personally one of my most memorable days throughout all of my travels. Make sure to wear an entirely white outfit to make the colours pop in photos. 
Read more: Your Essential Guide To Celebrating The Holi Festival In India
The Food
Indian food is some of my favourite food ever! It's spicy, it's aromatic and damn, is it ever delicious! The amount of different variations of paneer that I ate is astounding. Ingredients, like the culture, vary from region to region and state to state, making Indian cuisine some of the most diverse in the culinary world. I was obsessed with the masala dosa, which is typically found in the southern regions, but when I found it in Rishikesh, I was beyond stoked. Dosa is essentially a rice crèpe made from a batter on a skillet and is served up  paper thin. It's made with rice and lentils, which are soaked in water for five to six hours. The types of filling in masala dosa varies, but is usually a potato and onion curry dipped in chutney. Don't forget to try the famous chapatis, which is a type of flatbread used for dipping and the puffy little deep fried Poori bread, which is basically a carb lover's dream. You may get Delhi Belly from the different foods, or water (I did the final two days in India…go figure), so just be prepared with some over the counter medication, charcoal pills and take some probiotics a few weeks/months before your arrival to India. 
Read more: How to Find Great Places to Eat While Travelling
Experience New Religions, Customs & Cultures
The make-up of India's culture, customs and religions is a diverse melting pot. The major religion in India is Hinduism, but Islam, Christianity and Buddhism is widely practiced as well. Each and every state within India practices a wide range of customs particular to that region. When travelling in India, you'll find that no two places are alike and if you have a curious mind when it comes to other cultures, you'll always be learning every step of the way. When travelling in other countries that have other belief systems and customs different than your own, it is always necessary, actually imperative to be a respectful and responsible traveller.
Read more: What is Responsible Tourism & why is it so important?
To Disconnect
In a country that seems to never sleep and has an approximate population of 1.2 billion people, you'd think it'd be hard to relax. Au contraire mon ami. India has always been a country that soul seekers and yogis from around the globe flock to in order to gain a more meaningful connection with themselves and to educate themselves more about the art of meditation and spiritual elevation, especially in places like Rishikesh – the birthplace of yoga. Staying at an Ashram is the perfect way to disconnect from the everyday hustle and bustle. They are usually set in a peaceful area of a town, or village and consist of very basic living conditions such as rooms (usually shared), eating area, Yoga rooms, a library and numerous lush gardens complete with fountains and colourful flowers. The purpose of staying at an Ashram is to go back to the basics and freeing yourself of the everyday indulgences that most of us carry with us during our everyday lives. I have never felt more chilled out and zen-like than during the time I was in Rishikesh. It allowed my brain and body to slow down and just relax, which I think is super important for everyone to do way more during this digital/always on the go day and age.
Read more: My Personal Experience Of Staying At An Ashram In India
The Foothills Of The Himalayas
Spending time in the foothills of the Himalayas is a treat if you plan on visiting India. With its relaxed vibes, rolling green hills and surrounding mountains making up the bottom of the Himalayan Mountain range, it's one of the most stunning landscapes in the entire world. With the mighty Mama Ganga running like the main artery of life through the hills and through the mountain town of Rishikesh, it's no wonder why it's such a popular destination for travellers looking for a relaxed atmosphere all while engulfed by the beauty of Mother Nature.
Rajasthan
This northern Indian state covers up to approximately 10% of India's geographical area. Rajasthan is the largest India state and has the seventh highest population within the country. Rajasthan is a huge draw card for tourism in India and chances are high that you will be visiting this desert state if you are travelling in India. You have Jaipur, The Pink City, which is full of amazing architecture and unique palaces, Udaipur boasts a beautiful lake within the city that adds a sense of serenity among the hustle and bustle of the streets, Jodhpur, which is also known as The Blue City and is home to intricately designed palaces and Jaisalmer, which is known as The Golden City and was a former medieval trading centre. Rajasthan is a beautiful state and after visiting Jaipur, I definitely would return to visit the other cities as well.
Read more: Exploring Jaipur, India – A Guide To The Pink City
History & Architecture
Like its people, India's history and architecture is colourful and diverse. With many religions throughout the country, all practicing and believing in different customs and beliefs, their influences can be seen all throughout the country within their palaces, mosques and living quarters. In Delhi, you will find a mix of Muslim architecture with beautiful details such as Jama Masjid, The Qutb Complex and many more sites alongside Mughal architecture and history, which can be seen within Humayun's Tomb. In Rajasthan, you will be surrounded by ornate Mughal palaces, one more beautiful than the next and in an array of pastel colours with incredible hand painted details. India has so much history and each one of their structures has a story to tell. Walking through any of the streets is like walking through an open aired museum.  
Read more: Two Days In Delhi – Exploring India's Capital City
To Have An Epic Travel Adventure Unlike Any Other
They say that once you visit India, it changes your entire perception of the country, its people and travel in general. Well, I don't know who "they" are, but you know what? They were right! India is an assault on your senses and they will be put into overdrive the moment you step off the plane and into the arrivals area of the airport. People are everywhere, horns are blaring, the smell of fuel and trash in some areas is mixed with street vendors serving up delicious eats. Cows are in the streets, motorbikes are whipping by you and as a foreigner, you'll have all eyes on you at one point, or another. All of this sounds like the most uncomfortable and anxiety inducing scenario, but if you wanted to be comfortable, than stay home. India will turn your travels upside down, flip it around and slap you in the face. India will also open your eyes to some of the most beautiful architecture in the world, stunning landscapes and amazingly generous people who will quite literally invite you into their home to have chai with their family. Don't let the mainstream media distort your perceptions about this amazing country and its people. It's not fair to them as people and to their country, so give India a chance because if I was going to choose one word to describe travelling in India…the word EPIC definitely comes to mind.
Read more: 25 Photos That Will Inspire You To Book A Trip To India 
I really hope that my India blog post series has changed your perceptions of what India is all about and just how great a country it is. Tell me, would you consider going to India now after learning and seeing a bit more of the country through my posts and photos? Let me know in the comments below. As always, I appreciate the feedback. xo
I travelled to India with Vivid Life Journeys in partnership with Toerboer based in South Africa and Ashoka Holidays based in Jaipur, India.
Let's get social!