This post contains affiliate links to products and or services.  I may receive a small commission for purchases made through these links, but with no additional costs to you.
I think we can all agree on the fact that travelling is awesome. It's great to get out and see parts of the world that you've never seen before, visit places within your own country, or revisiting a place that is special and close to your heart. Why do people travel though? To swim in turquoise waters? Drink margaritas on a sandy beach? Volunteer abroad? Collect Instagrammable moments by the hand full to share with your friends and family back home who are having a serious cause of FOMO? There are so many reasons why people travel and there are plenty of reasons why you should travel more if you can.
I boarded my first overseas flight when I was 20 years old. I was given the opportunity to go to Slovenia with my mom and my grandma to spend two weeks living with my great grandma. How often do four generations of women get together like that? Not often, right? I knew I would regret it forever if I didn't say yes to going, so I skipped my college graduation (who needs a piece of paper anyway?) and jumped at the chance to gain a once in a lifetime experience to see how my family lives in a tiny Slovenian village. From that trip, I gained an immense sense of appreciation for the life I lived back at home in Canada and saw just how hard my great grandma still worked around the house and tended to animals on her farm. It was an eyeopening experience and for me, I made sure to never take things for granted again. Pretty sure I cried on that trip a few times. Don't judge me.

Read more: Top Mistakes First Time Solo Travellers Make
Read more: Travel Throwback – My First Taste Of Travelling Overseas
Everyone should experience those kind of special heartfelt moments while they can during their travels, so here are a few reasons why you need to book the ticket and just go on that trip you've always wanted to go on.
Gain Unique Experiences
Taking part in unique experiences while travelling is definitely one of the main reasons why I adore it. Fly to India and experience Ganga Aarti at sundown along the banks of the Ganga River. Fly to South Africa and experience a safari. Fly to Iceland and swim between two tectonic plates. Fly To Austria to see awe inspiring landscapes while eating your weight in bratwurst. Whatever it is you want to do, or where you want to go, taking part in unique experiences while travelling will open your eyes to other cultures around the world. It's one of the greatest feelings to know that you're getting the opportunity to take part in something unique to that area of the globe.
Read more: Snorkeling In The Silfra Fissure With Dive.IS
Read more: 12 Reasons Why You Need To Visit Austria
Read more: Visiting Rishikesh – Everything You Need To Know Before You Go
Meeting New People
For the most part, I tend to travel solo. Although I travel solo about 98% of the time, I do meet people abroad sometimes and some of them I still talk to this day. I've met people from all corners of the world while travelling solo. It's actually pretty cool to sit and chat over a beer, or a meal and get to know people. Once every two years, or so, I'll even join a group trip and meet some incredible people that I wouldn't have met otherwise. Group travel, as much as I rag on it, can be such an excellent way to meet other like-minded people who love travel and experience just as much as you. Meeting people while you travel is great for helping you take some snaps of yourself just in case you were getting sick of setting up a tripod and running in place once the timer starts. 😉
Read more: 10 Tips For Travelling With Friends
It's Fun
This is a no brainer. We all, for the most part, have an absolute blast while travelling. I mean, whoever said, "I can't wait for my trip to end, so I can go back to my desk job," is a fucking liar. End of story. 🙂
Read more: 5 Solo Travel Myths That Need To Be Debunked
Broaden Your Knowledge
I always say that travel can teach you what no classroom will ever teach you. Yes, you can learn about cultures, countries and its people in history books, but until you walk the streets of previously bombed streets from WW2, or visit a country with 6000 years of history, nothing compares to actually being there and seeing these places with your own eyes. You'll learn about other cultures, see why and how they live and learn why they do the things they do. It's an eyeopener for a lot of people once they visit a place that they've only learned about in high school history class. Everyone should come back from vacation a little smarter in my opinion. 😉
Read more: Sea, Sun, History & Culture…Colourful Malta Has It All
You'll Become More Tolerant To Diversity

With all of the bullshit that flies around social media, TV and other media outlets that surround us daily, there's bound to be negative outlooks projected unto certain people of certain religious backgrounds, skin colours and create an "us versus them" societal epidemic. Travelling to other countries that believe in an entirely different religion (if you even practice) and have "weird" customs will help you realize that they too, are people just like yourself. They value family, friends, loyalty and want to be loved like every other human being. Learning about how and why others do the things they do, whether it's offering thanks to a holy river, burning and praying to incense in a temple, or worshiping cows that lazily stroll the streets, travel will immerse you into the culture head-on, even just as an observer and teach you to become more tolerant of others' beliefs. Take the time and talk to locals about their lifestyle, religion, or customs and just by showing that you are interested in getting educated about the things they strongly believe in, actually leaves them with a better perception of tourists as well. 
Read more: Mistakes To Avoid While Travelling
Read more: What Is Responsible Tourism & Why Is It So Important?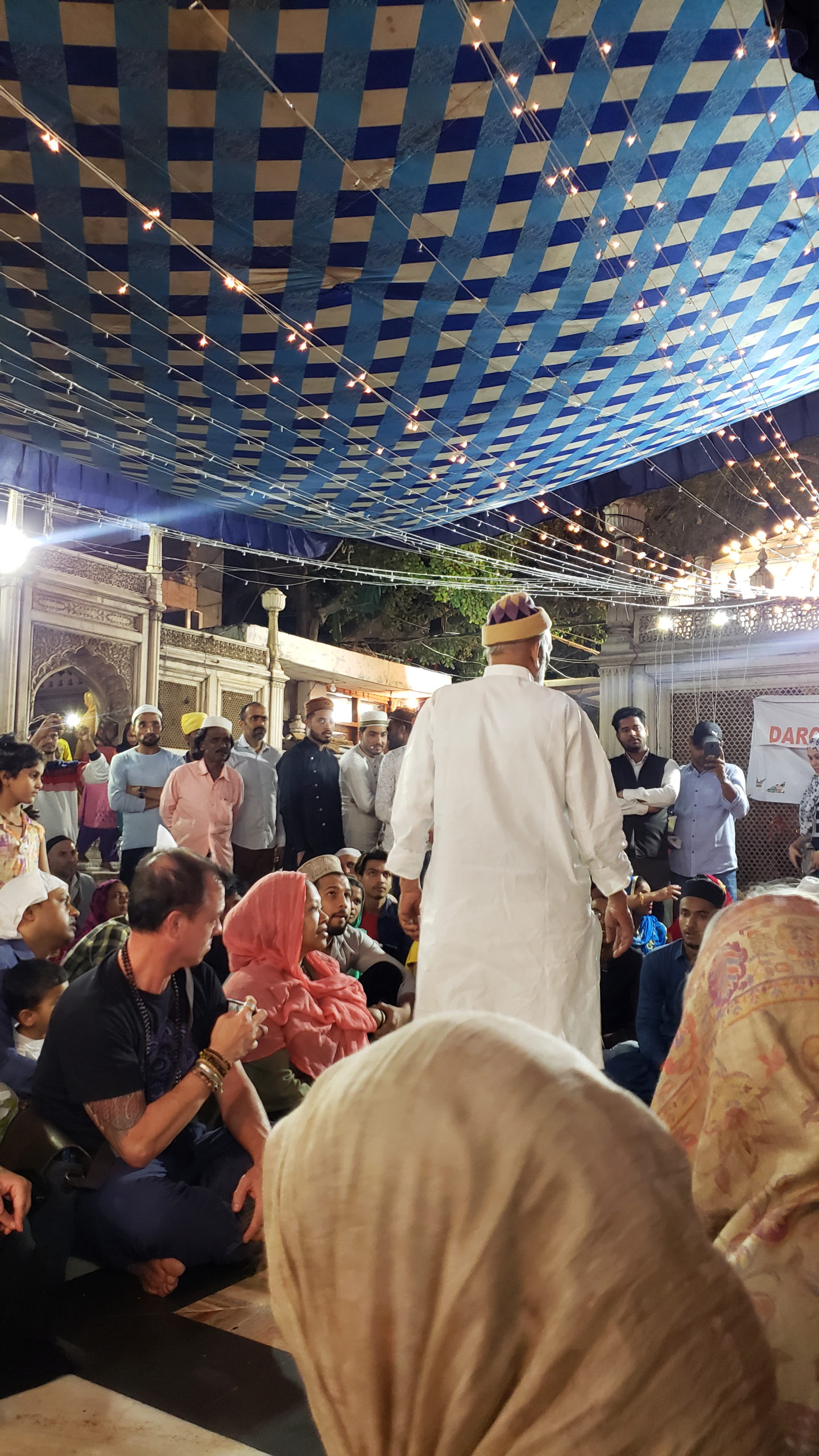 Gain More Confidence
Travelling solo is a big contributor for allowing people to gain more confidence. This especially happens while learning how to fend for yourself, or dealing with a compromising situation, such as being completely and utterly lost in another country. You learn to become an independent travelling badass. You'll also learn to budget, how to safely engage with other travellers and learn that the world isn't as scary as the media says it is. Trusting your own intuition and instincts plays a massive role into portraying confidence, more so when walking the streets alone. I always tell other first time solo travellers that traveller's gut is a real thing. If something, or someone doesn't seem right to you, or you just feel anxious and uneasy about a situation, trust your gut and remove yourself from the situation as quickly and safely as possible. In the end, confidence is a great trait to have and I truly believe that the more you travel, the more confidence you'll gain.
Read more: How To Stay Safe As A Solo Traveller
Read more: Why I Love Solo Travel
Read more: Table For One, Please – How To Feel Confident Eating Alone While Travelling Solo
You'll Appreciate Home More
Growing up in your home surroundings around familiar people, places and customs, you're not likely to be challenged mentally, nor physically all too often. Travelling to other ends of the Earth will open your eyes to how people live, whether how they choose to do so, or are told to. Seeing how others live within not so privileged societies, will make you appreciate all you have back home. Whether it's seeing how relatives live on a farm in rural areas of European countries, or walking along streets that seem to be littered in trash and have stray dogs running amok, it'll make you realize how lucky you are in your current life and humble you in ways only travelling can. One moment that struck a chord for me was the schools that we visited in South Africa's rural areas. The education system didn't have any structure to it, children were running around, no teachers to be found and the girl's washroom was left in shambles, so badly, that I used the boys washroom because theirs seemed to be cleaned. It was a tough pill to swallow and made me realize just how spoiled our kids are back home in Canada.

The Food
If you are one of those people that travel to Germany, Croatia, Thailand, or India, but then up only eating in McDonald's, I'm going to have to have a word with you. Seriously though, one of life's greatest pleasures is indulging in food and drink, especially if it's overseas in a foreign country with a multitude of delicious choices. If you are someone who is strictly a meat and potatoes person (not that there's anything wrong with meat and potatoes), travelling can broaden your mind and treat your taste buds to so much delectable flavours. Your mind will be spinning as you think, "WOW, that's what REAL pad Thai, or Indian curry is supposed to taste like!?" If you're a travel foodie like myself and enjoy a tasty food party in your mouth, travelling offers you so many choices and opportunities to indulge in culinary delights from around the world and to be honest, it'd be an absolute travesty if you chose a Big Mac and fries over some incredible Indian paneer, or a nice cold Austrian beer and juicy sausage.
Read more: Delicious Food & Beer Of Austria
Read more: 7 Reasons Why You Must Visit Germany
Read more: A Unique Dining Experience At Friðheimar
Read more: Visiting A Traditional Austrian Coffee House – Everything You Need To Know
To Relax
Ahh, the moment you realize you have some much needed time off to catch up on some serious R&R. Travelling is not only a vacation away from the everyday, but it's a great way to reduce stress and is great for everyone's mental health, which seems to be a big topic of discussion these days. Everyone , especially us North Americans, are always in work, work, work mode and even working at home after regular work hours. The hustle and grind generation is literally killing people. Just. STOP. Take a deep breath, put the phone and emails away and just RELAX. Your body and mind will thank you! Sit back and enjoy that beer with a view, or coconut on the beach. Enjoying life should be everyone's top priority because in the end, you can always make money, but you can't make time.
Going back to Slovenia when I was 20 changed my outlook on everything. I became enamoured with visiting other countries, photographing beautiful and unique architecture, having awesome adventures and educating myself from those adventures. If you can, make this year the year you put your travel plans in motion. Purchasing a plane ticket for a trip to your dream destination is one thing you can buy that will give you a lifetime of memories. Go for it, you won't regret it!
Are any of you travelling this year? If you are, tell me where you're heading in the comments below! xo
Let's get social!