This post contains affiliate links to products and or services.  I may receive a small commission for purchases made through these links, but with no additional costs to you.
With 2020 coming to a close soon (crazy, right?), the tourism industry is still suffering immensely from this year's COVID-19 shitshow extravaganza. Although some countries are allowing certain "safe" countries to return for tourism purposes, experts say that the travel industry as a whole may not recover fully until 2022, or even later.
Scary, isn't it?
Read more: What Will The Future Hold For Travel After 2020
Since I started travelling solo about six years ago, this is the longest I've gone in my adult life without travelling anywhere. It may sound like first world problems, but travelling is the one thing I really look forward to and enjoy doing more than anything.
I, along with millions of other people around the world, have been grounded in a literal "standby" awaiting for news regarding flights, changes to quarantine rules, mask wearing rules and other mind spinning lists dished out by governments around the world on the daily.
My original flight to Poland was supposed to leave in April of 2020, but clearly, that didn't happen, so I moved my flight to October 2020 and have extended my trip to almost four weeks. Why not, right? I've been online checking flight updates coming into Toronto on the daily and so far, so good. No cancellations, no delays, no issues…yet! I've still got a month to go before I'm wheels up and it's going to be weird…I think? Will I remember how to do this travel thing?
Read more: The 5 W's Of Travelling Internationally
A few weeks ago, I wrote a semi-satirical blog post listing all the strange things I miss about travelling, such as drinking $10 airport beers and waiting in huge security lines, but if you aren't feeling me on that last post, all my other travel geeks can definitely attest to this list of things I and most of us really miss most about travelling.
Read more: Strange Things I Miss About Travelling
Window Seat Views
Are you a window seat person, or an aisle person? I don't know a single person who says they love the middle seat, but if you do like the middle seat, then all the power to you! As much as I like an aisle seat for easy access to the bathroom, I'll always choose the window seat for the spectacular views and the ability to lean against the window to take a snooze.
Read more: How To Make Long Haul Flights More Bearable
Interacting With Locals
One of the things I miss most about travelling is the interaction with locals. They are usually keen on teaching you things about their culture and why they do the things they do and they are genuinely excited that you are interested in visiting their country. Some of the nicest people I've met were in India. They are curious about why you chose to come to their country and they are always eager to ask questions about your country as well, which makes for a really beautiful conversation and opens your eyes to their way of living.
Read more: Top Mistakes First Time Solo Travellers Make
Read more: 5 Solo Travel Myths That Need To Be Debunked
Read more: Essential Things To Remember Before You Travel
The Food
Pretzels, goulash, curry, pad thai, chapati, papas arrugadas and so much more! One of the greatest joys of travelling for me is experiencing the food scene. I truly believe that you can't experience a country without diving into some local authentic dishes in quaint restaurants. One of the biggest mistakes travellers make is not being open to trying new and exciting food when they travel. Do yourself a favour and make sure you don't skip out on trying new flavours. You might end up coming across your new favourite dish while you're at it.
Read more: Delicious Food & Beer Of Austria
Read more: Mistakes To Avoid While Travelling
Read more: 15 Reasons Why You Should Visit India At Least Once In Your Life
Read more: How To Find Great Places To Eat While Travelling
Airports & Train Stations
There's something romantic about train stations and airports. Everyone is hugging and kissing their loved ones goodbye, people are smiling, while some are crying. Some are rushing around manically, while others saunter along ever so slowly. While wandering through the hustle and bustle, I always tend to grab a drink, or a snack, sit back and people watch all while trying to imagine what their "story" is and where they are travelling to.
Read more: Travelling Around Austria By Train
Read more: Hop Aboard The Bergensbanen – Oslo To Bergen By Train
Read more: Getting Around The Netherlands By Train
Read more: Take A Ride On The Famous Flåmsbana Train – The World's Most Beautiful Train Journey
Read more: Tips For Travelling Within Europe
The Excitement Of A New Place
I miss the feeling of giddy excitement while pulling into a new train station, or flying into a new city where new sights, scents, landscapes, architecture and culinary experiences await. There are no expectations, but just anticipation and that feeling is always the best feeling for me while travelling abroad.
Read more: What Solo Travel Has Taught Me
Read more: How To Stay Safe As A Solo Traveller
The Flexibility
Keeping things semi-flexible when travelling is a must. The beauty of switching around times and dates of places to see, activities you want to do, or even restaurants to visit is one of the beautiful things about travelling. I tend to plan my schedule with towns to visit and hotel stays locked in, but when I arrive somewhere new, I keep a loose itinerary to allow flexibility because you never know what the weather will be like, if museums are closed a certain day, or if a train gets cancelled.
Read more: The Perfect Austrian Travel Itinerary For Nine Days
Read more: A One Week Itinerary For Visiting Malta During Off Season
The Planning Process
Most people I know get anxious when it comes to the planning process of a trip. Me? I absolutely love every single part of it! Researching places to visit and making a list of must see attractions is definitely my strong suit. I blame the Virgo tendencies in me, but I find comfort in doing extensive research when it comes to transportation, restaurants, the best view point in the city, or finding the best of the best when it comes to street food. I have my little notebook with things written down and always a Plan B (not the pill LOL) just in case Plan A does not go to plan…which has definitely happened to me more than once.
Read more: How To Create The Perfect Travel Itinerary
The Anticipation
The feeling of anticipation you get when you're about to embark on a trip is unlike any other. For me, it kicks into high gear once I hit the highway towards the airport. Whether it's to get away from work for a couple weeks, to visit family abroad, or even your first solo travel experience, that feeling you get before leaving is simply incredible, almost a feeling of butterflies in your stomach. Researchers in the Netherlands have once said that the anticipation of travel makes one happier than actually being on the trip. The mind is a funny thing, isn't it?
Read more: Why I Love Solo Travel
Packing
Packing can be a dreadful task for most people, but I personally love it. Packing means that I'm going on an adventure and I actually find it relaxing to be honest. If you consider yourself an over packer, or are extremely indecisive, you may hate packing for a trip more so than most people. Packing for a trip doesn't have to be a drag if you know how to do it properly. Making a list, using a smaller luggage, learning to mix and match your outfits are all great ways to ease the stress of packing and who knows, maybe you'll learn to love it too.
Read more: How To Avoid Over Packing
The Unknown Drama
Ahh, the drama. Will I miss a flight (maybe two flights)? Will I get on the wrong train (almost guaranteed to happen at least once)? Will there be a fight on my plane, or train (hopefully)? Will I be stalked in the streets (again)? Will someone steal my ring and hold it ransom from my hotel (it's happened)? Who knows! That's one of the joys of travelling. You just never know what kind of shit you'll be hit with. As annoying as it is when it happens, it most definitely makes for a great story to tell you friends and family back home later on.
Read more: Some Of My Most Awkward Travel Moments
Read more: 10 Tips For Travelling With Friends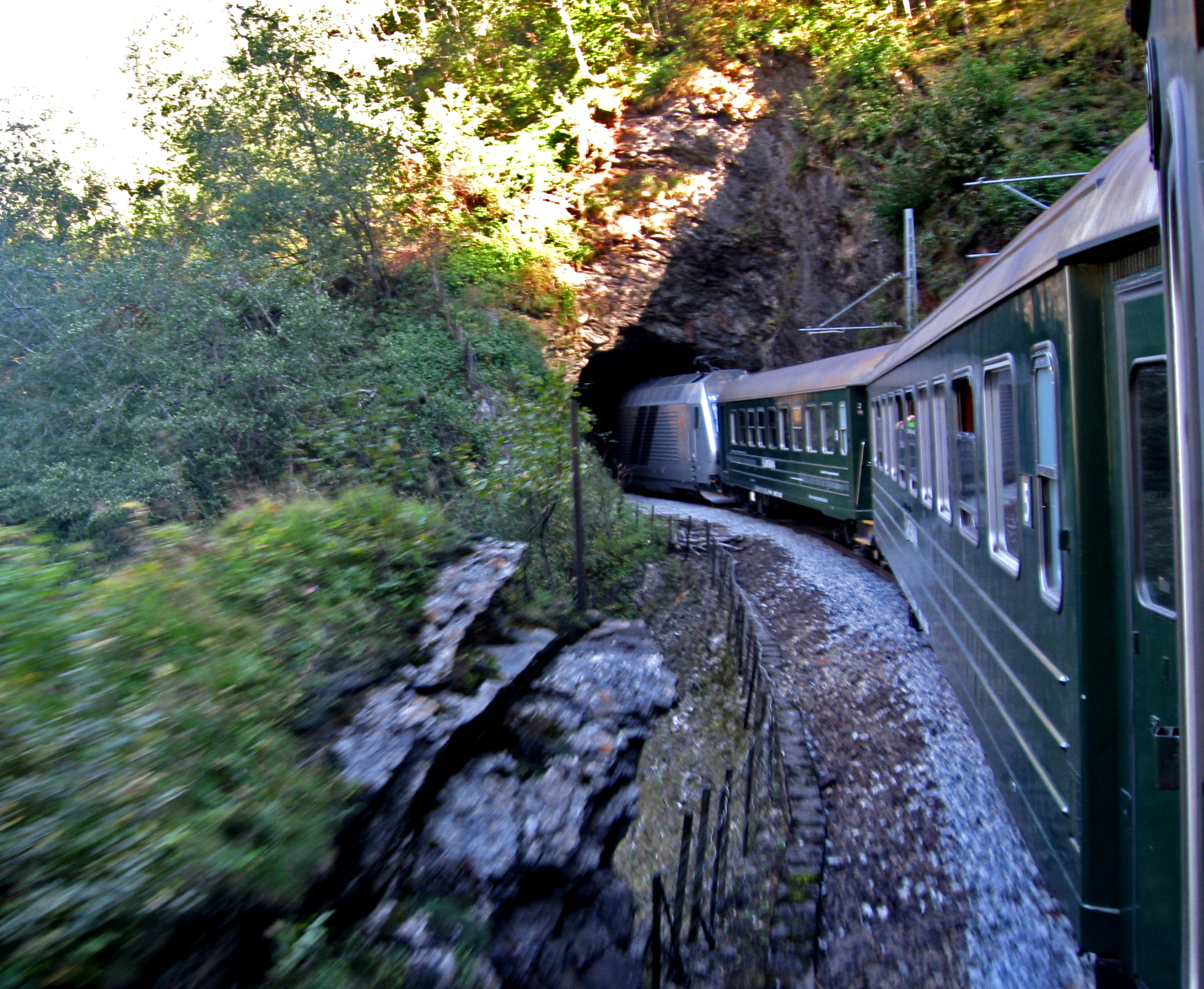 Independence
It's an exhilarating feeling of total independence exploring an unknown country for the first time, especially while doing it solo. Having to rely on yourself to catch that plane or train, find the first hotel with a map and no WiFi, or battling a language barrier, which does happen here and there, makes you feel really accomplished and confident once you have succeeded through the first little ups and downs. It's like a little light bulb goes off in your head and you think, "Hey, I can do this on my own, and actually get through things without the help of others."
Read more: Solo Female Traveller Safety Tips
Read more: Heading To Amsterdam As A Solo Female Traveller
I'm more than excited to be travelling again really soon and it's going to feel new again after being out of an airport and not immersed in other cultures for so long. So tell me, what's the thing you miss most about travelling? Let me know in the comments below. xo
Let's get social!