This post contains affiliate links to products and or services.  I may receive a small commission for purchases made through these links, but with no additional costs to you.
To be honest with you guys, visiting Blarney Castle was never on my "must see" list while travelling within Ireland. The funny thing is, visiting Blarney Castle actually happened by accident to my friend and I. We had originally planned to go to the famous Cliffs of Moher, but we forgot that they had changed the time of pickup for the trip and we completely missed the bus…literally. Whoops, our bad! Shit happens, I guess. After grabbing ourselves a coffee and some breakfast while figuring out what happened, the amazing guys at the Paddywagon Tours office in Cork were nice enough to allow us to hop on board the private coach heading to Blarney Castle for the same cost as the Cliffs of Moher tour, so we said, "Sure! Why not?"
Read more: Cork, Ireland – How to spend 48 hours exploring this hip & compact city
Location And The Surrounding Grounds
Blarney Castle is one of Ireland's top tourist destinations. The 15th century castle is located just eight kilometres from Cork and can be reached by buses that depart every half hour from the Cork bus station and will cost you approximately €8,00 for a return trip. The total drive will take about half an hour and take you through some incredibly scenic landscapes that are of course, filled with stomach churning tight turns through the tiny, narrow streets. Once we arrived in the parking area, we then made our way towards the castle down a heavily tree lined path, which was accompanied by the soothing sound of a violin being played in the distance. When the path ended, you are greeted by the large grassy open fields splayed before the medieval fortress of Blarney Castle. I have to admit, for someone who had no desire to visit Blarney Castle, I was thoroughly impressed by the immaculate gardens that surrounded the castle. The grass was bright green, as one would expect the grass in Ireland to be and the gardens surrounding the castle were well maintained and quite beautiful to roam around in. Blarney Castle stood tall among the greenery with its grandiose stone walls, while demanding attention from its visitors below. 
Read more: A journey to the Green Isle
Read more: 25 Photos That Will Inspire You To Book A Trip To Ireland
The Climb To The Top
After meandering around the gardens for awhile, it was now time to climb the spiraling, narrow staircase to the top to kiss the Blarney Stone. For over two hundred years, people from all walks of life have been climbing the steps to kiss The Blarney Stone and gain the gift of eloquence, or more commonly referred to as, "The Gift of Gab".  As we slowly made our way up the staircase, I couldn't help but feel a tad bit claustrophobic. It's definitely a tight squeeze all the way up and I'm not exactly referred to as being short, so I constantly had to keep ducking to avoid smacking my head on the stone. Make sure you are wearing some shoes with good grip. The spiral staircase is obviously very old and because it's dark and damp inside the castle, the stairs can get quite slick, so hold on to the rail, so you don't fall and bowl everyone behind you over.
As we inched our way up the stairs and got closer to the top, a bright light shone ahead of us. Finally, we had made it back outside and to the top of Blarney Castle. We patiently waited for our turn to kiss the Blarney Stone and while we waited, we enjoyed scenic views over the battlements, which overlooked the grounds below. The bright emerald green trees and fields as far as the eye could see. I curiously watched others lean back to kiss The Blarney Stone, only to think to myself, "I wonder if anyone has been dropped?" Visitors must be held by the waist, sashayed backwards and lowered head first over the battlements. As scary as it looks, it's totally safe, as they now have steel bars to prevent people from falling hundreds of feet down to their death. Good to know! Then, another thought raced through my head. "Do they sanitize that stone after everyone kisses it?" These are valid questions and thoughts, guys! Needless to say, when it was my turn, I didn't quite press my lips against that stone as enthusiastically as my friend, or others did. I'm pretty sure I just grazed it, slightly…maybe not even at all, I honestly can't remember! I DO remember wiping sanitizer on my hands, then rubbing my lips with some afterwards. It just gave me the heebie jeebies seeing all the people ahead of me hacking and coughing then kissing it. I think I kinda gagged a little before my lips made their way to that stone. LOL True story.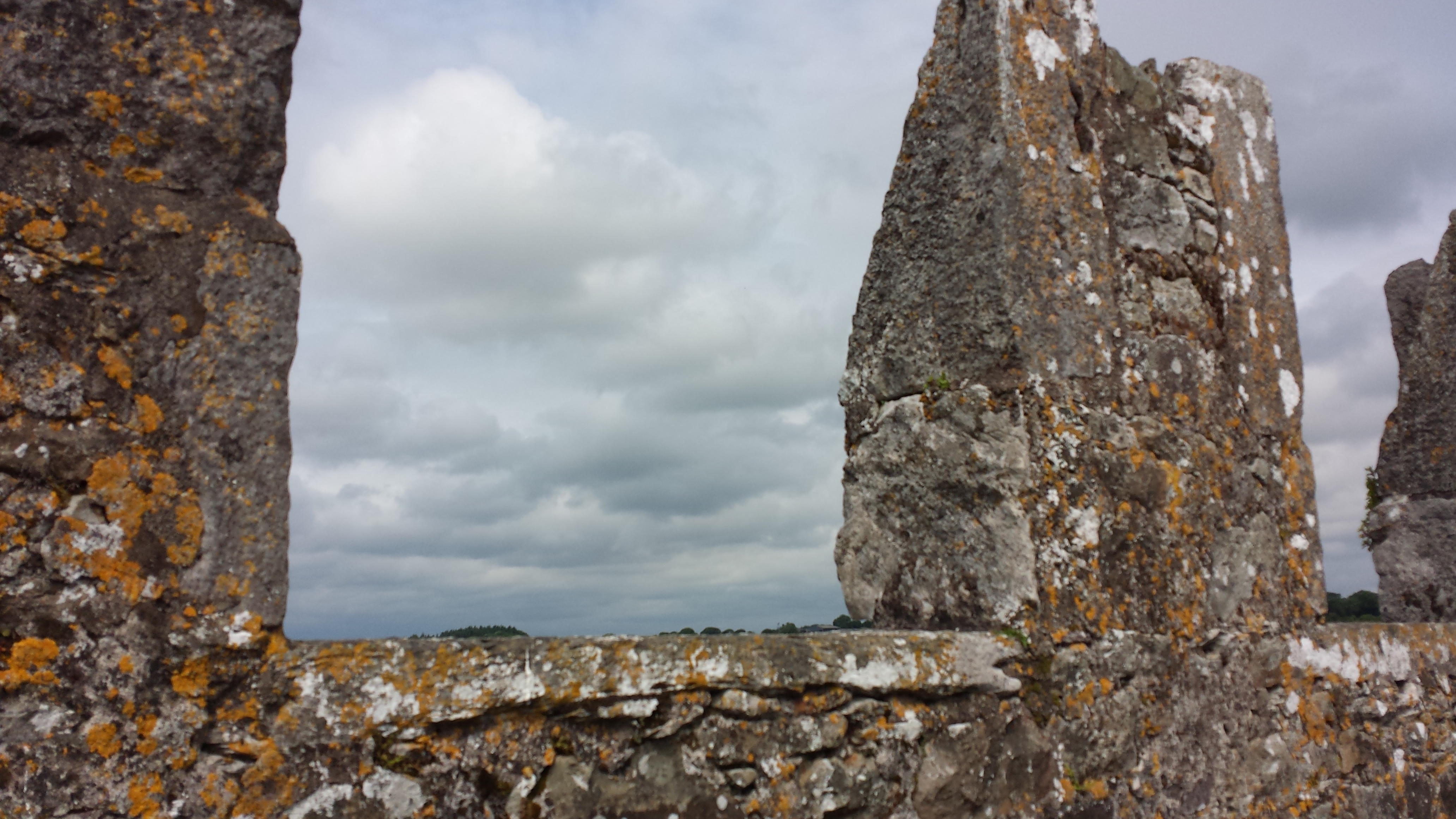 After making our way back down to the ground level and casually wiping our lips off, we decided that we wanted to hang around and explore the grounds of the castle a bit more. Hidden behind Blarney Castle, you will find the Poison Garden, which you must enter at your own risk. It contains a collection of poisonous plants from all over the world including Wolfsbane, Mandrake, Ricin and even Opium. Many of the plants are labelled with information about their toxicity and traditional and modern uses. A bunch of plants that we now know to be toxic, were actually once used as herbal remedies for all sorts of ailments. Neat!
Spending an afternoon at The Blarney Castle may not have been on my bucket list, but it definitely was an interesting place to visit and to hear all the stories about the history of the famous Blarney Stone. Have any of you ever visited The Blarney Castle? Did you kiss the stone, or get sick thinking about swapping spit with thousands of strangers like I did? Let me know in the comments below. xo
For more information on how you can visit The Blarney Castle and for hours, rates and directions, visit The Blarney Castle website.
We travelled to The Blarney Castle via private coach with Paddywagon Tours based out of the Cork office.
Let's get social!