This post contains affiliate links to products and or services.  I may receive a small commission for purchases made through these links, but with no additional costs to you. 
Before heading to Poland, I made sure my goal was the same as it usually is: Try to visit lesser known cities, towns and villages in order to fully immerse myself within the culture.
Read more: The Day I Experienced True Polish Kindness
Read more: 2 Days In The Quaint Mountain Village Of Poronin, Poland
Read more: One Day In Bielsko-Biała – A Unique Polish City Off The Beaten Path
I told some Polish locals that I met along my journey where I was planning on visiting and their faces lit up with shock, awe and joy. Some of the people I spoke to even mentioned how they, themselves, even as native Poles, had not even visited some of the places on my itinerary. This made me feel confident that I curated a special trip and couldn't wait to showcase some really amazing places during my travels, not only to international travellers, but even to native Poles as well.
Read more: Getting Around Poland By Public Transit – A Comprehensive Guide To Polish Trains & Buses
Read more: Spending A Day In Opole, Poland
Read more: The Trip That Opened My Eyes To Solo Travel
Poland is full of contrasts. Cities such as Warsaw, are filled with commanding views of tall skyscrapers that tower over the streets below, while a few kilometres out of the city centre, you'll found yourself walking among the Old Town streets, which transport you back in time. If you head further south in Poland, you will be surrounded by greenery, tiny villages and mountain views. There is literally something for every sort of traveller, whether you're a city slicker, or a nature enthusiast.
Read more: What Solo Travel Has Taught Me
Read more: Why I Love Solo Travel
Read more: How I Spent 3 Weeks Travelling Solo Around Poland
Poland is a massive country situated right in the centre of Europe and is the ninth largest in continental Europe to be exact and sits east of Germany, north of Czech Republic and Slovakia, west of Ukraine and Belarus and south of Russia and Lithuania.
Read more: What To See & Do In A Day In Rzeszów, Poland
Read more: Discovering Beautiful Zakopane – Poland's Most Popular Mountain Village
The country is divided into 16 different provinces, which have their own distinct characteristics and charm. In the north eastern part of the country, you will find vast valleys with farmland and densely forested areas, which were enchanting to roll through while on the train. In the southern region of Poland, my personal favourite area, you'll find Sudeten (Sudety), Beskidy, Tatras (Tatry), Gorce, Pienins (Pieniny) and the Bieszczady Mountains. North of the Beskidy Mountains you will find the Gory Swietokrzyskie range. All of these mountain ranges, except for the Sudeten and Gory Swietokrzyskie, belong to the Carpathian Mountain range (Karpaty),  and form a natural southern border of Poland with Slovakia.
Read more: How To Spend One Day Exploring Gdańsk, Poland
Read more: The Ultimate City Guide To Visiting Warsaw, Poland
From stunning valleys dotted with villages, to the colourful Old Towns filled with vibrant and fairy tale-esque architecture, this may sound cliché, but Poland was a country that I didn't want to leave. There was so much to do, so much to see, so much to learn and I think my 2000+ photographs I shot over my three weeks there, proves just how photogenic each and every single city, village and town is.
Read more: The Ultimate City Guide To Visiting Kraków, Poland
Read more: How To Spend The Perfect Day In Wrocław, Poland
Read more: Poland Travel Costs – A Budget Friendly European Destination
As hard as it was to choose and narrow down photos to put in this blog post, here are 25 photos to inspire you to book a trip to Poland.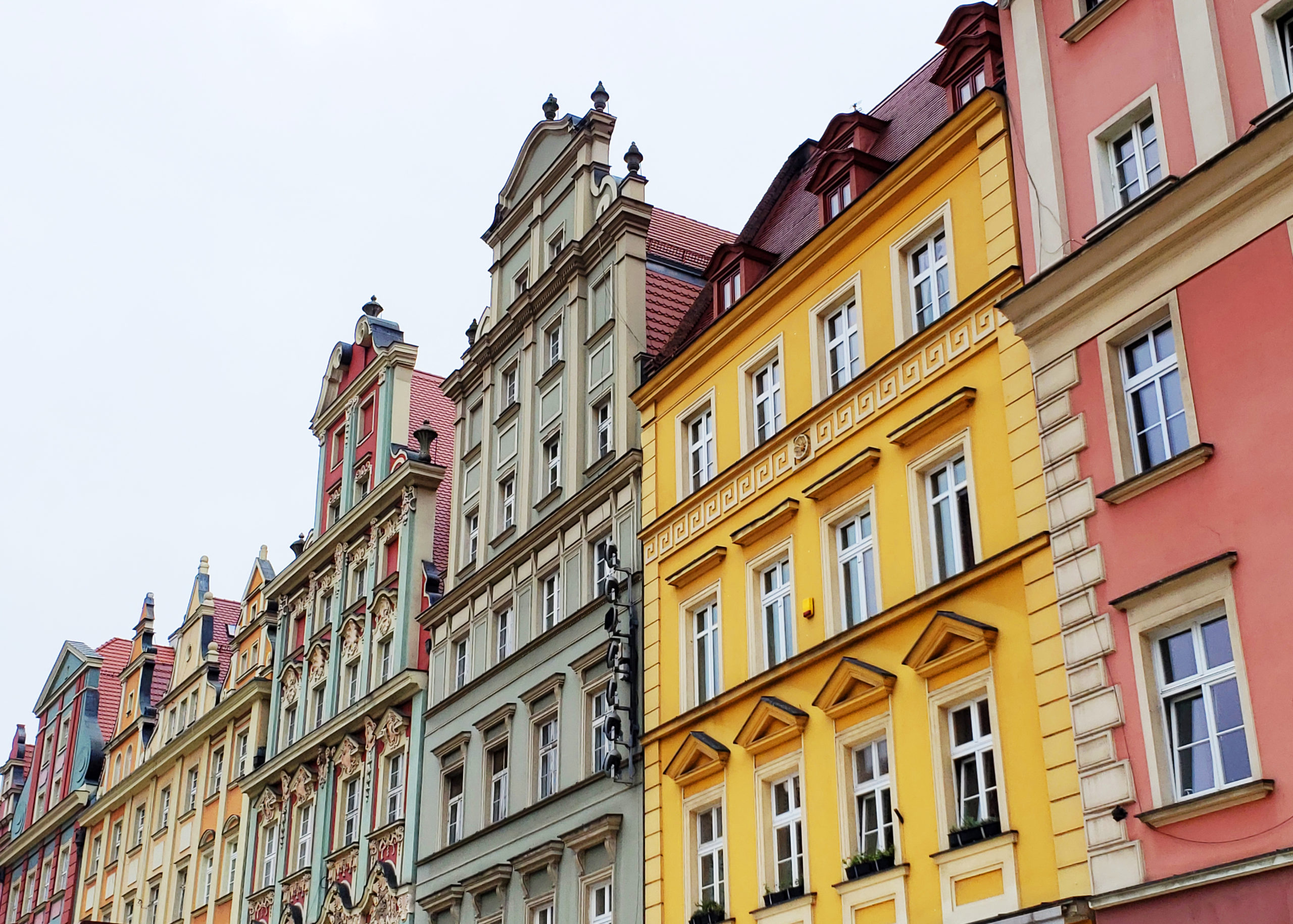 Poland, to me, is an extremely underrated country within Europe and I hope these photos inspire you to book a trip there in the near future. From beautiful cities, to quaint villages and magical mountains, Poland has it all. Have you guys ever considered travelling to Poland? Let me know in the comments below. xo
Read more: A Present Walk Through Yesterday's History – A Visit To Auschwitz-Birkenau
Let's get social!