This post contains affiliate links to products and or services.  I may receive a small commission for purchases made through these links, but with no additional costs to you.
Well, it's that time of year when you start to get itchy feet and you can't wait to travel again. Trust me, I know that feeling. You spend hours upon hours scrolling through Instagram travel accounts and pin every desirable looking location on Pinterest to your "Places I Want To Go" board. You know you want to travel someplace and you think you have a place in mind and the time of year you want to go, so you once you make a final decision, you book your vacation time, book your flight and start counting down the days!
Ahh, now that the easy part is done, the footwork begins… the itinerary planning. Planning an itinerary and researching what to do makes SO many people cringe with anxiety and fear of missing out on something really cool while at their destination. Most people have NO idea where to start and I don't blame them. With so much to do abroad and so much to see, how the hell do you choose what to see, what to do, where to stay and how to get around? There are two types of travellers I find; the spontaneous traveller and the planner. Blame it on me being a Virgo, but I LOVE planning itineraries. I love researching my destination and choosing how I want to spend my time there, but just because I love planning, doesn't mean I plan everything to the tooth and nail.
I get a lot of questions and messages asking me how to plan an itinerary and what are the key factors to creating one that still leaves room for spontaneity and flexibility. Whenever I plan an itinerary, I don't consider it a strict schedule, but rather a loose version of things I want to see and do. I've listed a bunch of tips on how to create the perfect travel itinerary below, so if you find yourself stuck on planning a trip, keep reading for some helpful tips to ease your mind.
Choose A Destination
This may seem like the obvious first choice, but you'd be surprised as to how many people don't really know WHERE they want to go. They know they want to travel, but just don't know where to. I personally like slower travel and travel to one country at a time to make sure I see as much of a country as possible. It's easier to plan an itinerary around going to say Poland for two weeks, rather than planning an entire European itinerary for two weeks, especially if trip planning makes you anxious. Start with one destination first, then the more travelling you do, you'll feel more confident incorporating other countries.
Read more: How I choose where to travel to next
When Do You Want To Travel
Do you want to travel during warmer weather, which is considered peak season in most countries, or do you want to travel when there are less crowds during off season? Off season perks come with not only fewer crowds, but lower prices as well, so it's important to know what type of weather and time of year you want to travel during before securing your time off and booking your flights.
Length Of Travel
One of the most important aspect of planning a kick ass itinerary is knowing how long you plan to travel for. Some people spend their whole time in a capital city the entire duration of their trip, whereas others like to hop from city to city in order to really get a feel for the country they are visiting. I am definitely the latter version. I will stay a maximum of three days in the capital city then base the rest of my time travelling to neighbouring cities. I find that works best for me, but everyone is different and everyone has different lengths of travel. Some people may enjoy staying in London, or Amsterdam for a full week. It's all up to you and what you want to get out of your time abroad.
Read more: A One Week Itinerary For Visiting Malta During Off Season
Book Flights
Alright, you've chosen your destination, know the length of time you want to travel for and booked your time off from work! Yay! Now you can search and book your flights. To book the cheapest flights, I like to use sites like Kayak or Skyscanner because they compare a lot of other travel sites and can also create price alerts on your destination. I typically like to fly out on a Tuesday and come back on a Friday, so I have a full weekend before going back to work. Plus, jet lag is a bitch, so those two extra days really do help!
Do You Want To Visit Other Cities
You've nailed down how much time you'll be travelling for and secured your flights, but now you are thinking about visiting other cities within the country of your destination. If you want to visit other cities, you need to take a few things into consideration. Will you be day tripping there? Will you be staying a night, or two? Do you need to book hotels? Will you be coming back to the city you landed in the day of, or day before your return flight home? Once you figure these things out, you can easily plan the next step.
Read more: Tips for travelling within Europe
Book Your Hotels
Once you've decided on the cities you want to visit during your trip, you can now start locking down your accomodations. Booking hotels in advance will ensure that you have a place to rest your tired head after travelling for many hours, traversing through airports and possibly running through stations to catch trains. I speak from experience on that one. Booking your hotels before travelling may also ensure that you get the best deal. I love to use Booking.com to secure all of my hotels. Once you sign up for an account and book a certain amount of hotels on their site, you are bumped up to "genius" level, which can unlock a ton of incredible deals. I once got a $700 a night hotel in Galway for $100 a night with my genius discount. Talk about a steal!
Consider Your Budget
After all your big purchases are done (flight & hotels), you'll need to consider your budget while travelling during your trip. Do you stop off at a market and pick up produce to make a lunch on the go, or can you stop in at a restaurant and enjoy a nice lunch with a drink in the ton square? Do you pay the money to visit a popular museum, or do you save the money for an excursion? There are a bunch of budget savvy tips all over the internet if you have troubles knowing how to save some of your hard earned cash while travelling. I personally love hitting up a bulk food store before I travel, so I have snacks on the road, on transport and especially in the airport while waiting for my flight. Have you ever seen the price of a bag of almonds at the airport? It's crazy! Figure out what IS and ISN'T necessary to spend money on during your travels in order to have less stress coming home to an unwanted sky high credit card bill. Nobody wants to come home to that!
Read more: 6 Ways Travelling Will Change You
Read more: How To Travel Iceland on a Budget
Read more: How to travel through Norway on a Budget
Research, Research, Research
This is my favourite part of planning any trip. I love hopping on TripAdvisor to look up cool, or unique restaurants to try and to read reviews from other travellers. I usually write down a list of restaurants, coffee shops, or cafés that I want to try. I do this because I don't want to waste my money dining at a restaurant that has a bad review, or bad food. I'd rather do some research and put my money where my mouth is…literally. I also really love social media platforms such as Pinterest and Instagram for visual inspiration. Are there any hidden gem locations for photos? Is there something travellers to the country MUST see or do while visiting? These are all things I'd research in order to get an idea of what I can do there, without wasting my time online in my hotel room figuring things out when I'm there. Of course, I also read a ton of blogs before going somewhere to get an idea of how a city is, what it's vibe is like and so on.
Read more: What Solo Travel Has Taught Me
Transportation Methods

With so many methods of transportation these days, it's almost next to impossible to get stuck somewhere while travelling. The backbone to any great itinerary is definitely having your transportation figured out and how you'll get from point A to point B on any given day. I really enjoy taking trains throughout my travels if possible. There's just something very vintage about train travel, not to mention it is way better on the environment as well. Different destinations may require different methods of transport. For example, Iceland does not have a railway, so chances are high that you're renting a car and road tripping. In Malta, local buses (Malta Public Transport) are the preferred method of travel. Countries like Germany have an extensive rail system (Deutsche Bahn) and can get you to every corner of the country without a hitch. Sometimes you'll even to to fly to your next destination on your itinerary. While travelling through Germany, I took trains from The Alps and Munich all the way north to Hamburg, then flew from Hamburg back to Munich to fly back home to Toronto. The flight from Hamburg to Munich was way faster and much cheaper than taking the train all the way back to Munich. Always research transportation methods because sometimes it could save you hours and hundreds of dollars.
Read more: Getting Around The Netherlands by Train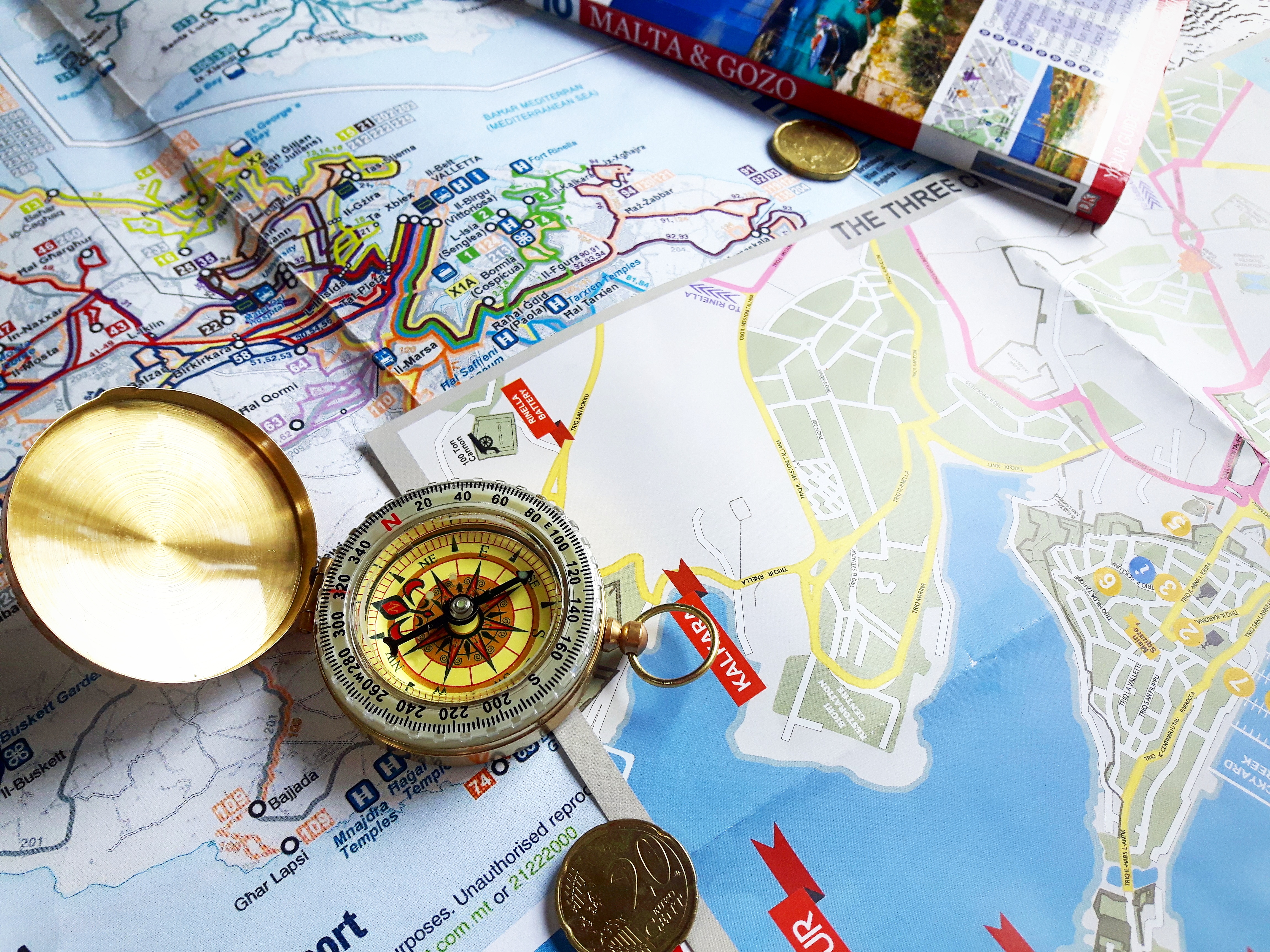 Be Flexible
Most people steer away from creating an itinerary because they don't want to be held down to a strict schedule, so they choose to wing everything once they arrive. Having an itinerary DOES NOT mean you have to stick to it 100%. You definitely need to have room for spontaneity if you choose to change things up a bit. Having flexibility with an itinerary is important because so many small things could factor a change in your plans and if you are TOO prepared, you may be shocked when thing go slightly awry, which will cause stress and let's face it, nobody wants unneeded stress during a holiday. Don't stress out if you miss a train that comes hourly, you'll catch the next one. Train cancelled due to weather? Just check the schedule and catch the next one. Remember, the best part of travel is getting to explore and discover new things. Your itinerary doesn't have to dictate your entire trip.
Be Realistic
It's a no brainer that thinking logically and being realistic during your travels can save you time, stress and money. Don't try to see everything during your visit abroad because you'll be running around like a crazy person from attraction to attraction and not enjoying yourself to the fullest. Leaving time in your day to spend quality time exploring the streets, enjoying a leisurely drink in the town square while people watching, or even taking a nap after a long day of walking, makes a huge difference in your travel experience. You'll feel more relaxed and energized throughout your trip rather than trying to do and see absolutely everything on your list. If you want to hit up all your must see touristy spots, grab a map and create a route and hit the streets.
Creating a travel itinerary doesn't have to be the ball and chain around your ankle during your travels. Even the most spontaneous traveller ends up looking up things to do and see while exploring a new city. The most important thing to incorporate into your itinerary is fun and free time to just roam aimlessly to allow your mind to relax. 
Do you guys enjoy creating itineraries and researching things before your trip, or do you just book your flights and wing it? How do you plan your trips? Have any tips you want to share? Let me know in the comments below. I'd love to hear how you guys plan out your travels. xo 
Let's get social!