This post contains affiliate links to products and or services.  I may receive a small commission for purchases made through these links, but with no additional costs to you.
"To awaken quite alone in a strange town is one of the most pleasant sensations in the world." – Freya Stark
As a solo female traveller, I've heard it all.
"Aren't you scared?"
"You're going alone?"
"Watch your purse!"
As much as I appreciate the concern, I do get tired of hearing it. It'll never change though. It's a constant occurrence from those in my life. It's not a bad thing though, I guess? 😉
Read more: Poland Travel Costs – A Budget Friendly European Destination
Travelling as a solo female is anything, but scary to me. Travelling alone to me is invigorating, exciting and something I need to do a few times a year out of necessity for mental clarity and just to fully gather my thoughts. Travelling solo is therapeutic for me. A chance to grow. A chance to learn. A change of scenery, the struggle getting by with a new language thrown at me as soon as I exit the plane, the names of different cuisines presented to me upon entering a restaurant, the curious locals asking where I'm from and what I am doing visiting their country and everything in between, make solo travel what it is for me. An absolute must.
Read more: A Present Walk Through Yesterday's History – A Visit To Auschwitz-Birkenau
Read more: The Day I Experienced True Polish Kindness
Read more: 2 Days In The Quaint Mountain Village Of Poronin, Poland
Read more: One Day In Bielsko-Biała – A Unique Polish City Off The Beaten Path
Poland, a massive country within Central (not Eastern) Europe has everything a traveller could want. Bustling cities, remote villages and quaint towns are in abundance through this incredibly magnificent country.
With that being said, the real question is this… Is Poland safe for solo female travellers?
Without a doubt in my mind, the answer is YES!
Read more: Spending A Day In Opole, Poland
Read more: The Trip That Opened My Eyes To Solo Travel
I spent a full 3 weeks travelling from north to south, east to west. Big cities such as Warsaw grabbed my attention and dazzled me with the tall skyscrapers, bustling traffic and comforted me with its spectacular and quiet Old Town. Smaller cities such as Poznań, Gdańsk and Wrocław wowed me with their beautiful architecture, delicious foods, friendly people and pedestrian friendly streets. Small mountain villages such as Nowy Targ, Poronin and Zakopane left me speechless with their incredible mountain views, cozy chalets, green spaces and hiking trails.
Read more: What Solo Travel Has Taught Me
Read more: Why I Love Solo Travel
Read more: How I Spent 3 Weeks Travelling Solo Around Poland
Not once during my travels throughout Poland did I feel unsafe. I spoke to locals, both young and old. Some of who I still speak with to this day. I never felt any hostility (even travelling during the Rona) and was only greeted with kindness.
Of course, I'd be naive to say that crime and unsafe areas of Poland don't exist. While travelling, especially as a solo female, always make sure to be vigilant of your possessions, surroundings and trust your gut. The term "traveller's gut" is a real thing and I've touched on it many times during my other posts regarding solo travel. If something, someone, or somewhere doesn't feel right to you, remove yourself from the situation strategically and carefully. Oh, and take off the headphones while walking alone. 😉
Read more: What To See & Do In A Day In Rzeszów, Poland
Read more: Discovering Beautiful Zakopane – Poland's Most Popular Mountain Village
Here are some more tips for all those solo female travellers out there that are looking to explore somewhere new.
Where To Stay
Poland is chalk full of choices when it comes down to accommodations. During my time there, I stayed in everything ranging from hotels, pensions, chalets and apartments owned by locals. I felt safe in every place I stayed, even if there was no front desk, or security. I did some research on the areas that I stayed in and what my surroundings were to familiarize myself with the locations, attractions, restaurants etc. Some apartments have some poorly lit stairways, so just a heads up if you plan on going out at night.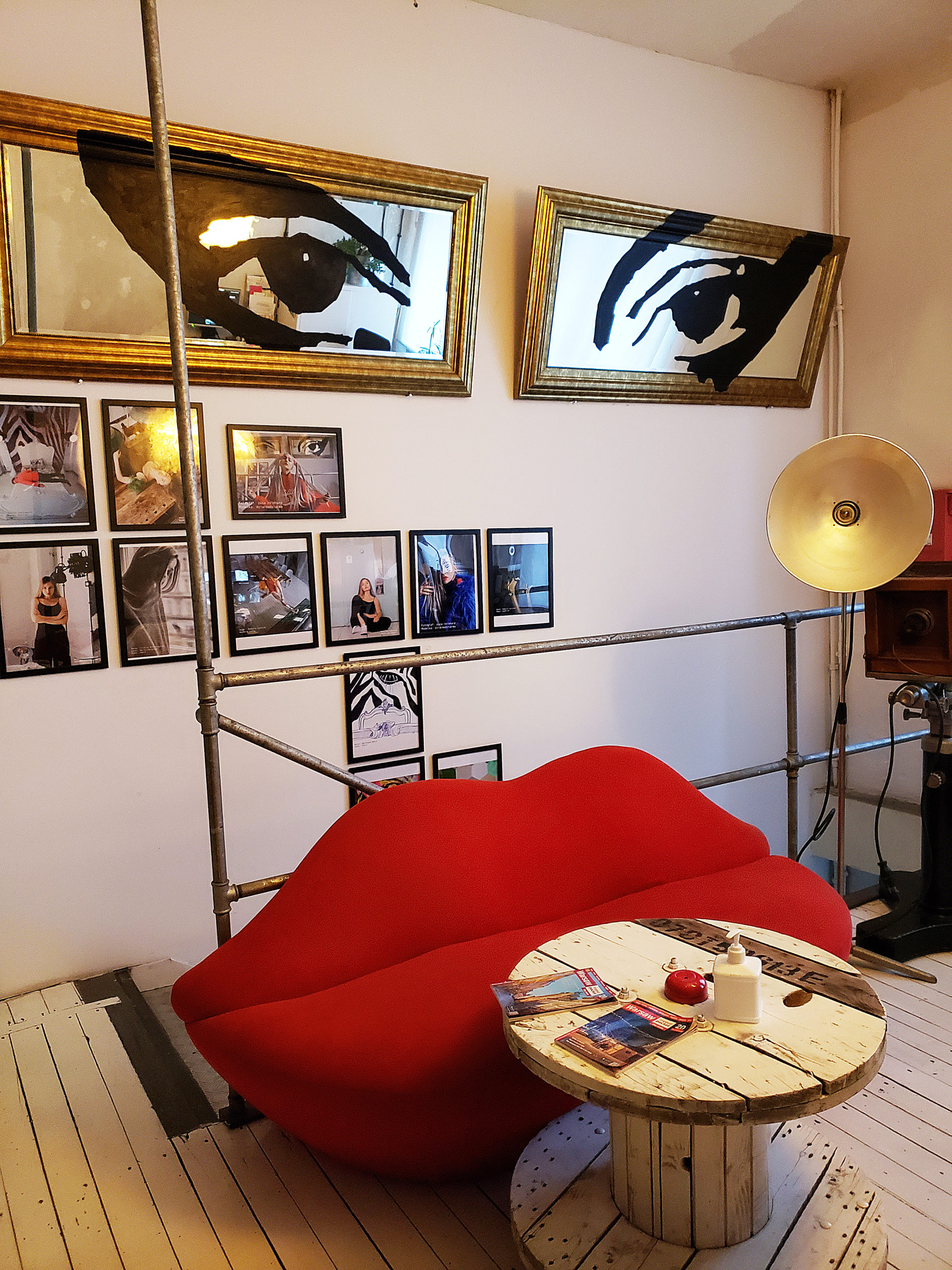 Read more: How To Spend One Day Exploring Gdańsk, Poland
Read more: The Ultimate City Guide To Visiting Warsaw, Poland
Getting Around Poland

If you've been reading my blog for awhile now, you know how much I love taking trains, buses and just walking around a new city. While travelling throughout Poland, my methods of transportation were solely by train and bus and I found both to be extremely safe. Polish train stations and bus stations were always well lit and the larger cities even had rail security (sometimes police) roaming around to keep an eye on anything suspicious, or out of the ordinary. The smaller towns and villages didn't have security and some were even unmanned for the most part, but I didn't once feel uneasy about my surroundings. Outside of most larger city's train stations, you may come across some beggars, but they are harmless and don't hassle you, even while walking alone. Even while walking around alone during all hours of the day and night, I never once felt unsafe, intimidated, or scared. 
Read more: Getting Around Poland By Public Transit – A Comprehensive Guide To Polish Trains & Buses
Read more: The Ultimate City Guide To Visiting Kraków, Poland
Read more: How To Spend The Perfect Day In Wrocław, Poland
Emergency Numbers
Here are the Polish emergency numbers to save in your phone in case you find yourself in a less than ideal situation:
112 – This is the general emergency number (equivalent to our 911) that connects to Police, Fire and Ambulance.


999 – Ambulance

997 – Police
Read more: Top Mistakes First Time Solo Travellers Make
Read more: How to stay safe as a solo traveller
Travelling alone, especially for the first time, may make you nervous, scared and intimidated. Hell, even I was nervous my first time travelling alone! Now I prefer it, go figure. 😉 Solo travel, whether male, or female, has risen exponentially during the last few years. More and more people are gathering the courage to book a ticket to a destination of their dreams without hesitation, which is incredible! I think everyone in their life should travel solo (and I mean SOLO… no group trips) even if it's only once, to gain an outlook on life that is irreplaceable.
Have you guys ever travelled alone? Would you consider travelling solo in Poland after hearing about my experience? Let me know in the comments below! xo
Let's get social!